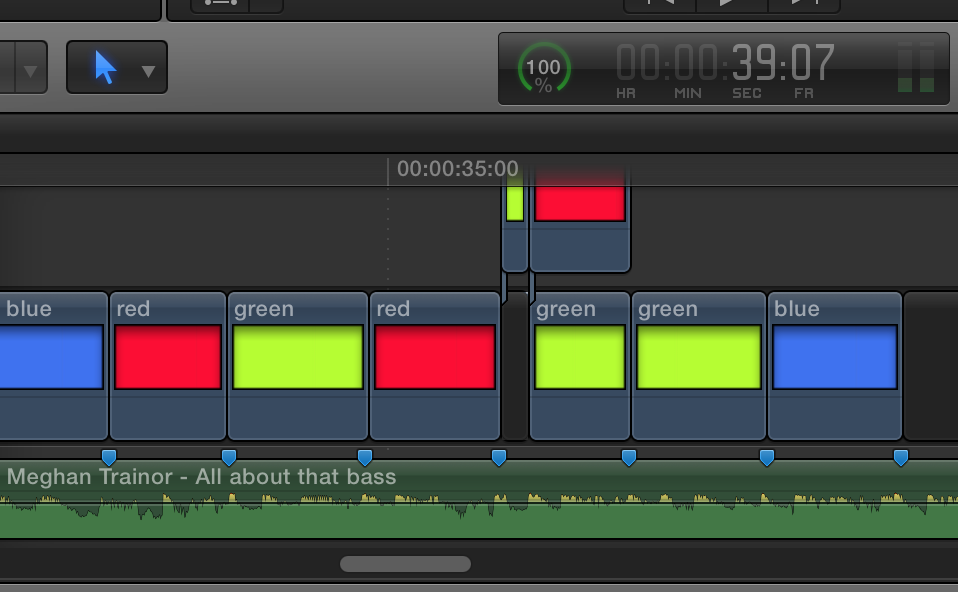 ---
Switching to Final Cut Pro X
Spurred on by brave editing colleagues, we have taken the plunge to switch to FCPX. Its pretty good, but there are a few things that might surprise newcomers.
The expand arrow that does nothing
When you click on an event and point the arrow down – nothing shows inside it BUT it will have appeared in the pane to the right. Not sure if this is a bug but it is very different to most other apps and Mac OS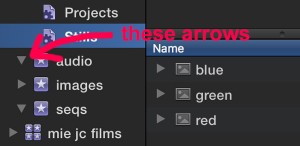 Odd names for folders timelines & projects
There are now radically different names for the most basic things like a project or sequence/timeline
A project has become a Library
A folder is now an event
And a sequence/timeline is now a project
There is also a thing called a "folder" in there 🙂 but yet to work out hierarchically where that sits.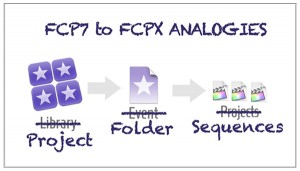 Thanks to Glen Elliot for this perfect (plainly explained) image.
Everything is sub-filed in dated folders
To stop every thing being filed into folders with dates on them. You need to click the little gear icon at the bottom left and select "Group Clips By" and change it to "none". Thanks to Larry Jordan for help on this one.
Switch to the position tool
For your first few outings, change from the default "Select" tool to the "Position" tool. Everything auto-positions a little less and it will feel a bit more traditional NLE.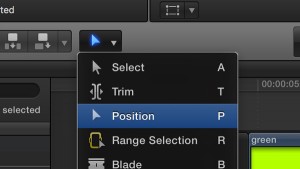 ---