---
Arts Council Collection – Take Two
Established in 1946, the Arts Council Collection stands as the foremost national loan collection of modern and contemporary British art. Its mission is to reach a diverse audience, achieved through extensive long-term loans to public institutions, facilitating exhibition loans, organizing touring exhibitions, and digital and print publications. By fostering widespread access to remarkable artworks, the Arts Council Collection enriches and engages communities.
One of our favourite Art Council Collection projects is the Take Two initiative and one we have had the pleasure of being involved with too! Take Two is a programme which lends art from the collection to schools. These will be two artworks which have been selected by the school and the pupils – the works will have something in common which will enable conversation and discussion. You can read a bit more about it in an earlier blog by Simone here.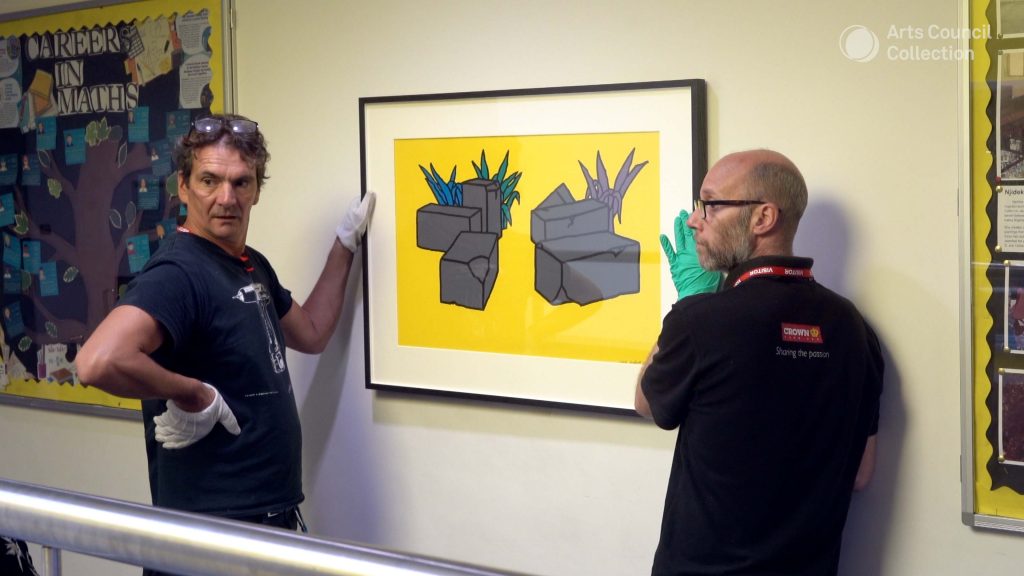 This project is brilliant for encouraging young people to engage in art in a meaningful and involved way. The whole school collaborates to choose their pieces, this process fosters a sense of ownership and interest in the artwork and is a great starting point for art discussion and teaching in the school. Not only is the Take Two project a fabulous way to generate interest in art in the children but it gives them a sense of pride and importance in their school when they can bring parents and guests face to face with a famous artwork in THEIR school! We think it's fabulous and is great as a starting point to discuss creative careers with the children.
We enjoyed working with the school, interviewing the young people and filming their responses to the artwork for the film D fie foe produced for the Arts Council Collection. It really brings to life how transformative art can be in a school environment and the passion that people – adults and children alike – can feel for art in their lives.
Have a look at our film for the Arts Council here and learn a bit more about the Take Two initiative here:
Take two arts council collection
---