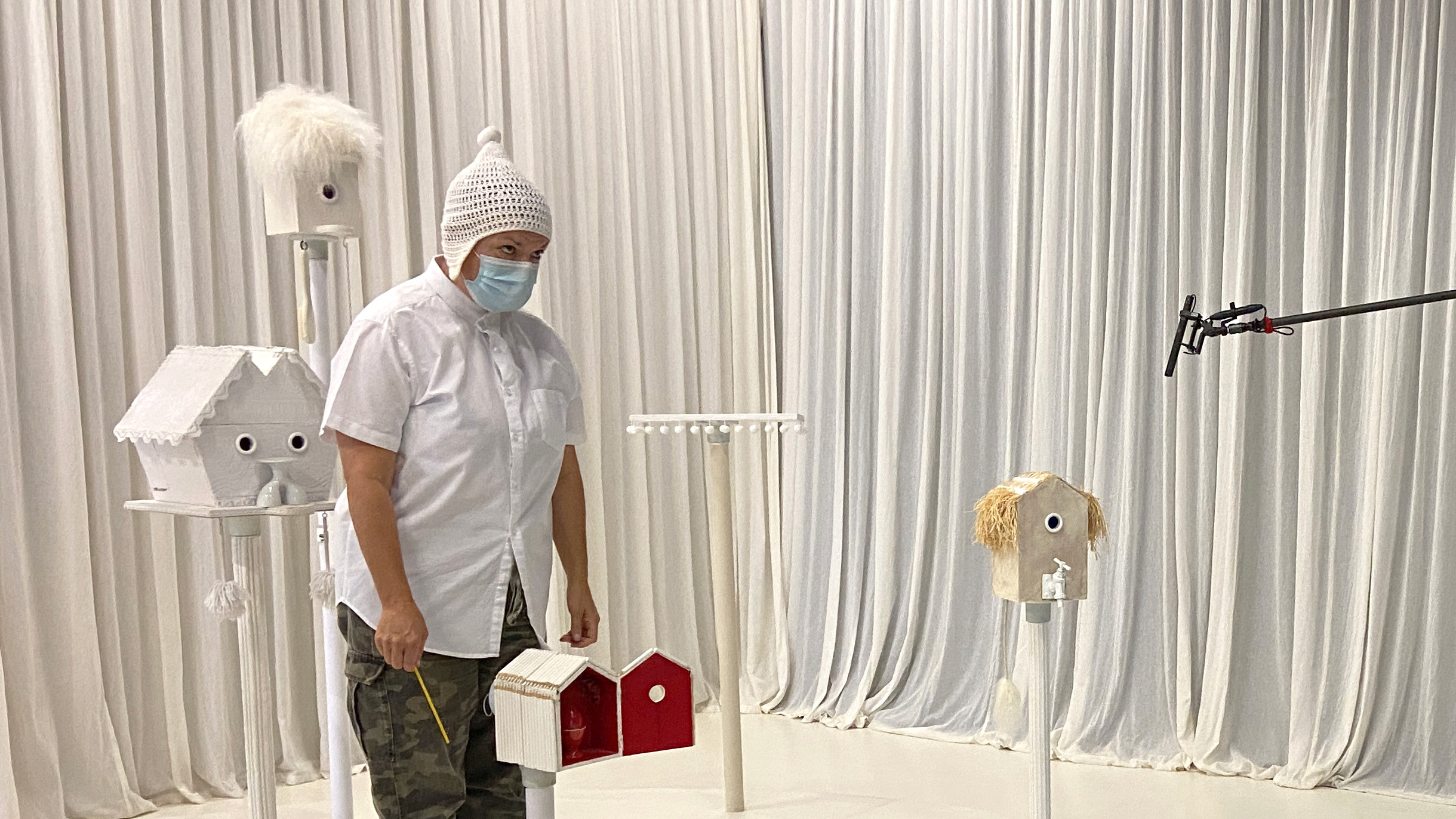 ---
"White"
Lockdown had a huge impact on the delivery of productions – the theatres were shut and it felt like entertainment was put on hold. So in December 2020 D fie foe worked with Catherine Wheels to shoot the film "White" as a full length version of their show, so that this much loved production could once again be shared with an audience. Have a watch of the film trailer here…
The shoot (with masks!) was intense but smooth as we had such a wonderful team, both in front of and behind the cameras, so a good few laughs along the way! Directors Jonathan (film) and Gill (show) demonstrated expert collaboration and actors too. Post production inhouse at D fie foe resulted in this film production of the show – which was a huge success with all its audiences 🙂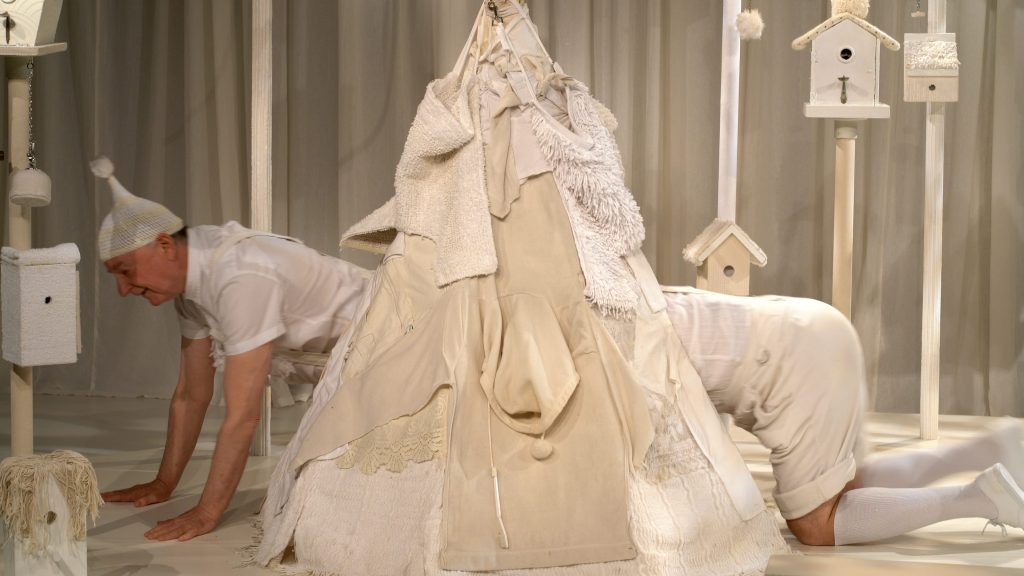 Here are some great shots from the shoot! We had so much fun.
Catherine Wheels Theatre Company, based in Musselburgh, is Scotland's most celebrated producer of work for children and young people, with 35 inspirational and original productions presented in 26 countries since 1999. One of their most loved productions is a wonderful production for young children called "White".
"Welcome to the world of White. Full of birdsong and birdhouses, it gleams and dazzles and shines in the night. Two friends look after the birdhouses and make sure the eggs stay safe. The world is bright, ordered and white. But high up in the trees, all is not white. Colour appears. First red… then yellow… then blue…"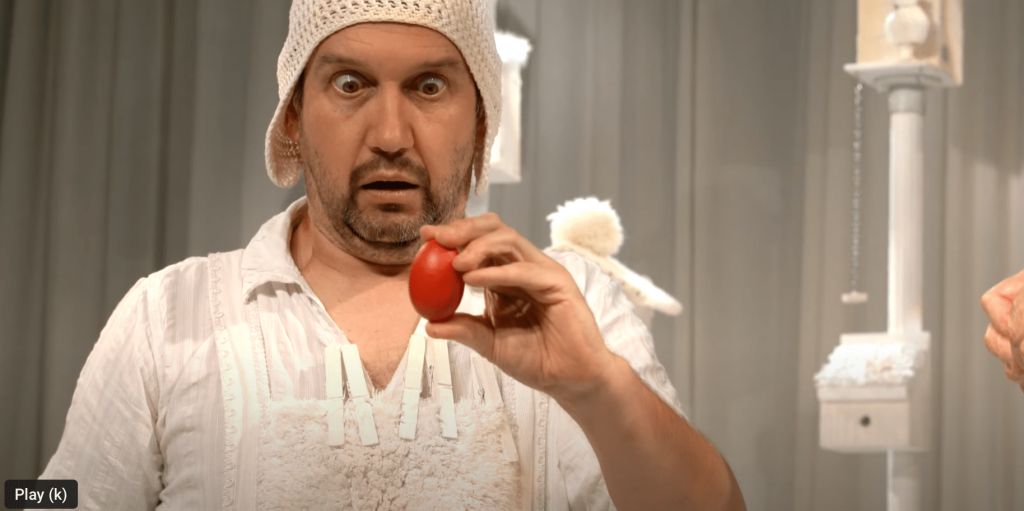 White is a playful, highly visual show for very young children and is a perfect first time theatre experience for anyone wishing to introduce their little ones to the wonder of the theatre.
---